September 1, 2023
The PHJV is Hiring!
Part-Time Communications Specialist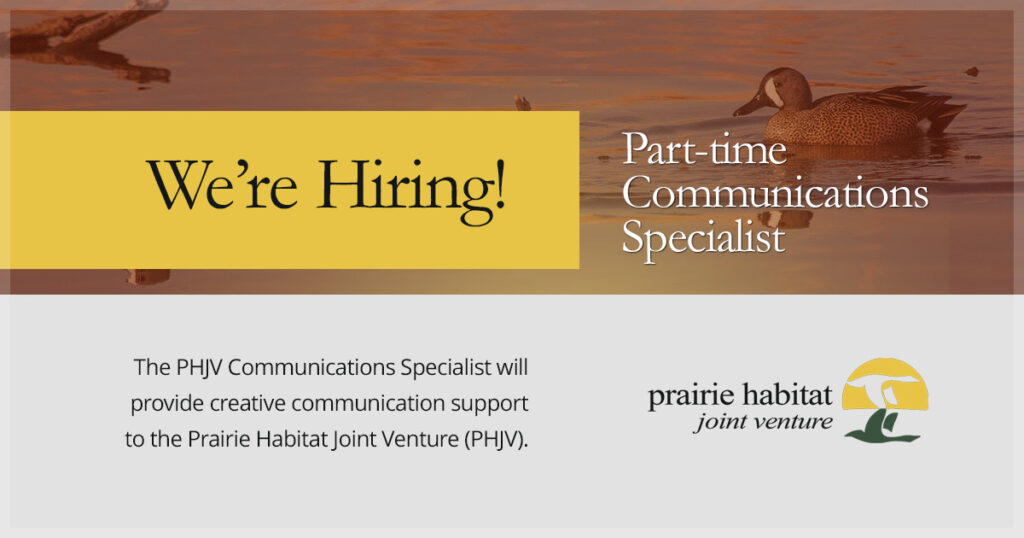 As the Communications Specialist you will provide creative communication support to the Prairie Habitat
Joint Venture (PHJV). You will build and implement a communications strategy and annual implementation plans, lead the development of educational and achievement communications products, create content for and maintain our website, social media and calendar, and more.
This position will report to the PHJV Communications Committee Chair, be directed by the PHJV Communications Committee, and be responsive to the PHJV Advisory Board and other PHJV Committees.
Interested in this Career Opportunity?
Get all the position details here and apply today. The deadline for applications is September 25, 2023.