September 14, 2021
Attend the Alberta Wetland Classification System Field Guide Online & Field Training Workshops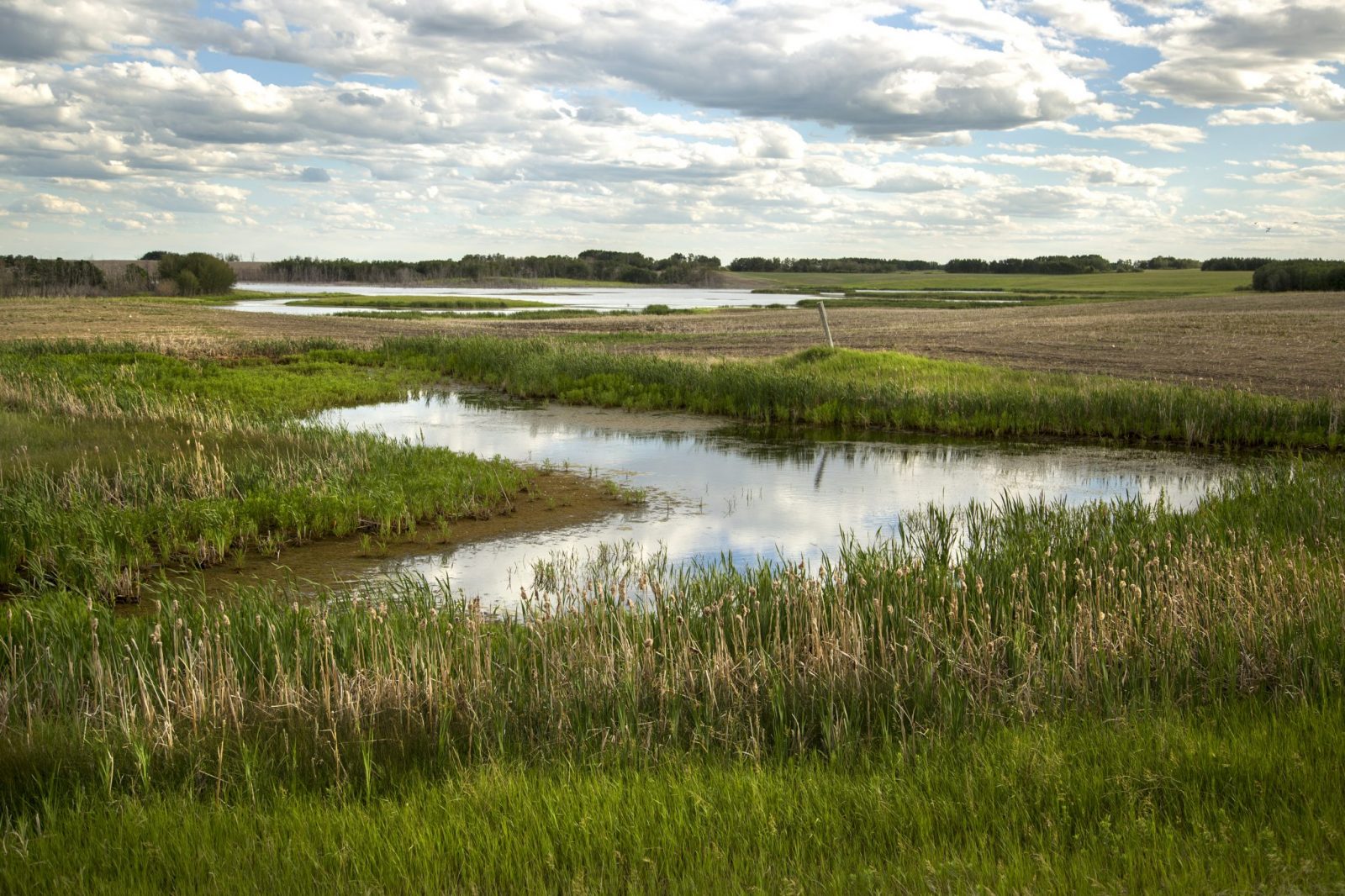 Wetlands are an integral part of Alberta's landscape and provide a critical role in maintaining healthy watersheds, providing habitat for waterfowl and other wildlife, maintaining upland forests, and providing many other ecosystem services and benefits. Do you work in and around Alberta's wetlands? Join Ducks Unlimited Canada (DUC) staff to learn how to identify and classify Alberta's wetland classes, forms and types at their upcoming online or outdoor training events:
Thursday, September 23, 2021 from 9:00 AM – 12:00 PM MDT DUC is offering a free, three-hour online workshop where we'll explore the recently released Alberta Wetland Classification System Field Guide. You'll learn how to recognize and classify Alberta's wetlands according to the Alberta Wetland Classification System, including coverage of common wetland plant species as well as soil and hydrology indicators. Learn more and register today.
Friday, September 24, 2021 from 9:30 AM – 3:00 PM MDT DUC is leading a free, outdoor, hands-on wetland classification workshop at Cooking Lake-Blackfoot Provincial Recreation Area east of Edmonton. We will tour attendees through nine different wetland sites representing both prairie and boreal wetland systems. We will conduct hands-on identification of common wetland plant species and soil indicators. All government COVID-19 restrictions will be adhered to and this event is capped at 20 attendees (plus DUC staff). Learn more and register today.