December 14, 2022
2021-2022 Progress Review Now Available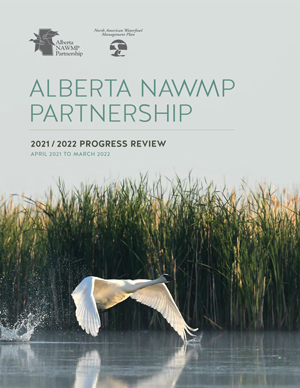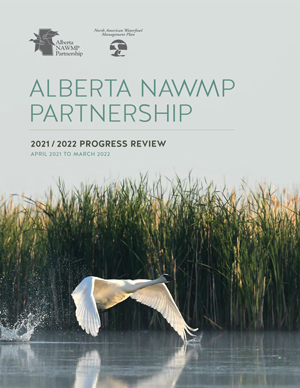 The Alberta NAWMP Partnership has produced annual Progress Reviews since 2000. Containing everything from project descriptions and committee updates to an assessment of contributions and habitat expenditures, Progress Reviews provide a complete picture of the breadth and scope the accomplishments of the Partnership in a given year.
Our most current Progress Review offers many great examples from 2021-2022 of the Partnership's science-based approach.
Read on to learn about the work accomplished by the Alberta NAWMP partners this past year that is driven by a passion for conservation and rooted in science.