January 27, 2023
World Wetlands Day 2023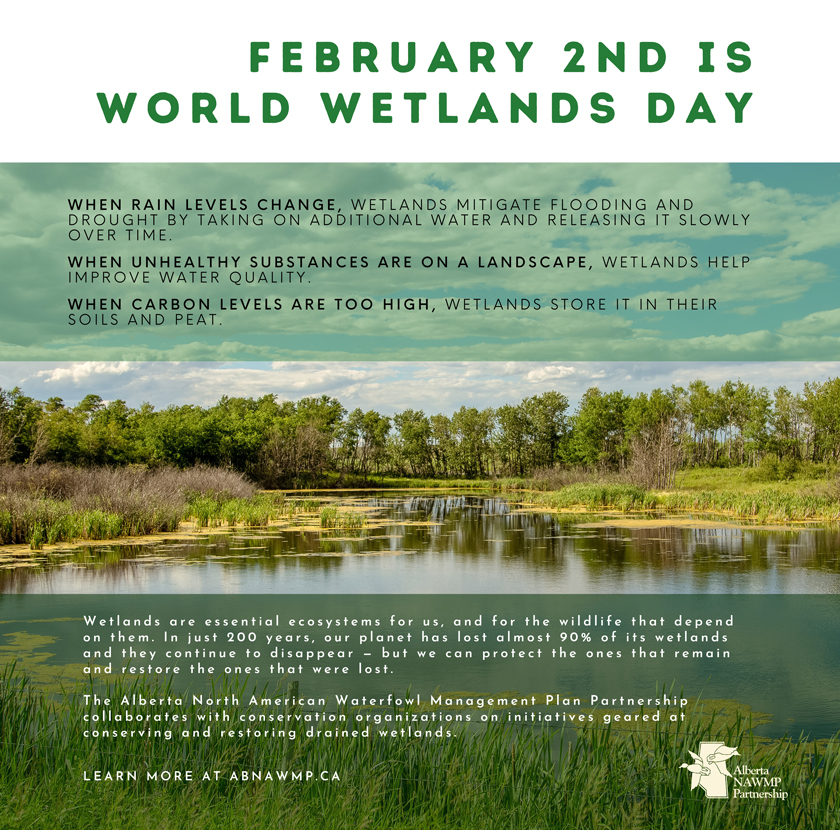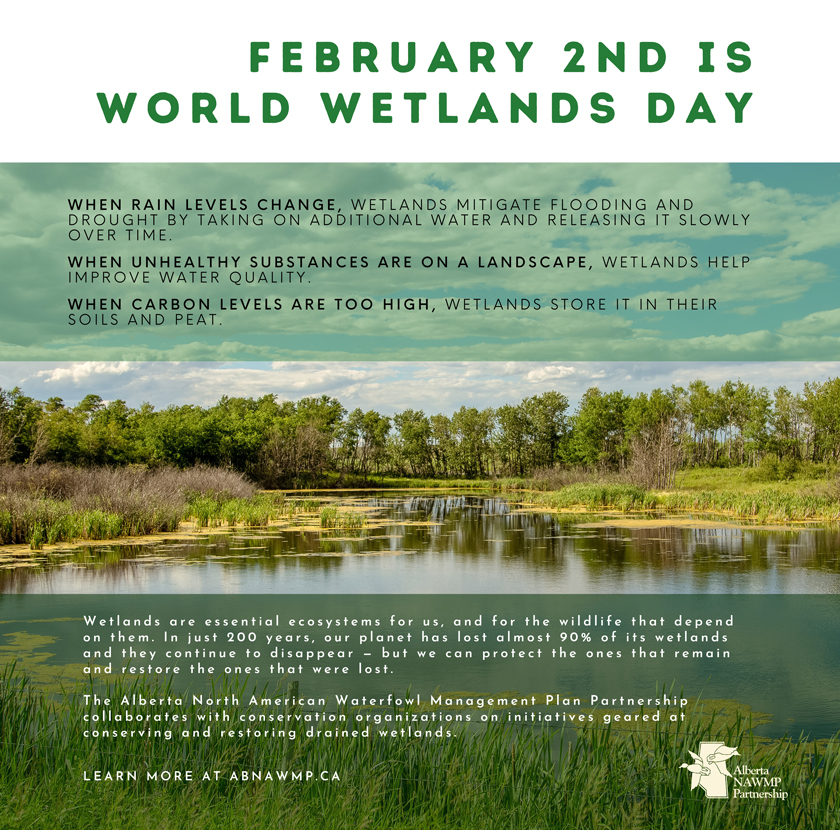 THE TIME TO PROTECT AND PRESERVE OUR WETLANDS IS NOW.
­The Alberta North American Waterfowl Management Plan Partnership collaborates with several conservation organizations on initiatives geared at conserving and restoring drained wetlands. Wetland ecosystems protect the planet's citizens from extreme weather events while simultaneously storing carbon and improving water quality. And, as the climate crisis heats up and extreme weather events become more frequent, protecting and restoring these critical landscapes will be vital.
In previous years, Alberta has experienced extreme weather and some of the worst droughts in recent history. During dry periods such as these, wetlands help mitigate the impacts of drought by slowly releasing the water they've stored back into surrounding areas.
Alternatively, in years of excess, wetlands act as a giant sponge, absorbing and storing surplus water. But these essential ecosystems are in crisis, and they need our help. Nearly 90% of world's wetlands have been lost since the 1700s', with the remaining wetlands disappearing 3X faster than forests. Th­e opportunity to protect and preserve these essential landscapes is quickly diminishing. ­The time to act is now. We have a team of experts ready to tackle the challenge of preserving these critical ecosystems, and – in the spirit of World Wetland Day – we invite you to join us as we take action for wetlands in 2023.